Texture is a branding and strategy studio based in Brooklyn, NY.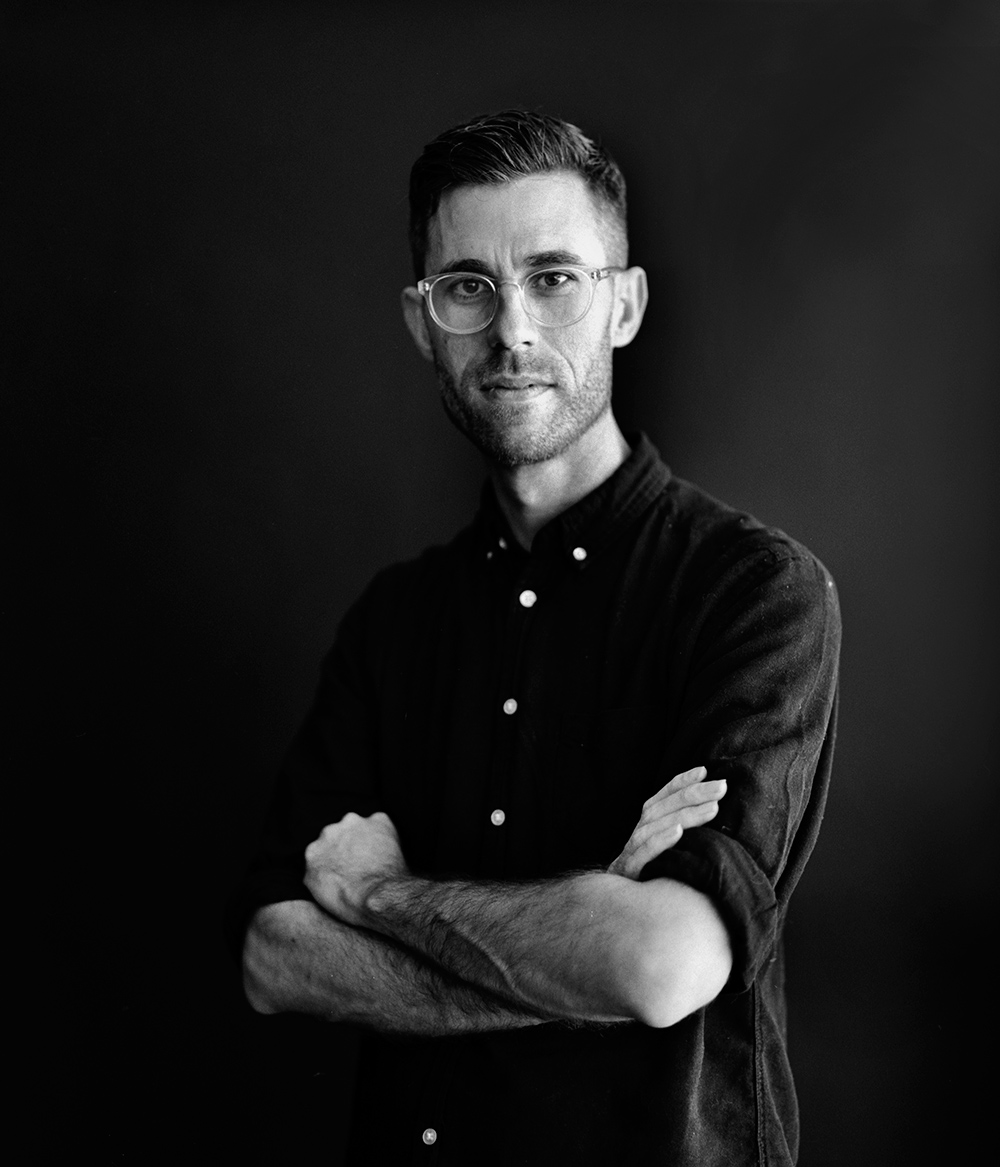 Bob Maynard, founder & principal
Founded by agency veteran Bob Maynard, Texture Group LLC combines Bob's creative direction and content expertise to help brands differentiate themselves in a fragmented marketplace. From Californian rock bands, to 3D robotics startups, to experimental video platforms, Bob has a proven track record of elevating brands across industries and mediums to gain a narrative edge.
At the heart of our approach is a focus on storytelling and systems. We look for the underlying narrative of your brand and express it in the form of a systematic design, applicable to any channel. Maybe that's an original title sequence for your film. Maybe that's a print magazine. Maybe it's pure strategy, like a tone of voice guideline, audience research, or workshops. Each project is unique, and demands a unique perspective.
Working with Texture means collaborating with a team that is passionate about culture and communication.
Clients
MakerBot
Blackacre Entertainment
Hover Pictures
Lightning Records
Parsons School of Design
General Assembly
Services
Naming
Brand Identity
Original Content
Media Platforms
Capabilities
Brand Guidelines
Content Strategy
Photography, Video, Copywriting
UX Strategy & Design
Visual Design
Website & App Development
Texture's work is driven by our collaborative spirit and global cultural perspective. Below are a few recent projects.
Unveiled
New visual identity system for Unveiled, the film formerly known as Girl Unbound. We developed a new look using the Urdu translation of the film's title as a graphic stamp, with imagery sourced from a key sequence in the film where protagonist Maria sets fire to her traditional Afghani Muslim clothing, breaking from her culture to chart her journey of rebirth.
Client: Blackacre Entertainment
Visual Director: Virgilio Santos
Production Designer: Evander Batson

Circa Brewing Co
Naming, brand strategy, web design and development, and creative direction for Circa Brewing Co, a new 6,000 sq ft brewery and wood-fired pizza restaurant in Downtown Brooklyn. Texture consulted closely on all aspects of the brand, covering menus, uniforms, PR, music, social media, partnerships, and graphic design, overseeing the launch of the venue in summer 2017.
Client: Circa Brewing Co
Graphic Designer: MGMT
Photographer: Blink / Alex Welsh

Girl Unbound
Branding, poster design, and typography for the feature-length documentary film Girl Unbound. Our design echoes the struggle of protagonist Maria, who breaks free from her native Pakistan to play sports internationally, hiding her gender and identity in defiance of the Taliban.
Client: Blackacre Entertainment
Visual Director: Virgilio Santos
Designer: Vitor Andrade

Hover Pictures
Brand identity and site design for Hover Pictures, a production company based in Chinatown, NYC. In partnership with visual designers Eyebodega we helped Hover elevate their offering with a bold, simple approach that embodies their commitment to socially conscious, global filmmaking.
Client: Hover Pictures
Visual Design: EyeBodega
Web: Evander Batson

Energy Fools the Magician
Video short showcasing the experimental holograms of NYC light artist Matthew Schreiber. We paired the video with a series of GIFs and an extended interview with Matthew, who for 13 years ran the studio of James Turrell.
Client: Texture
Camera: Ethan Goldwater
Editing: Johnny Bassett
Music: The Haxan Cloak

Music soothes the savage beast. Follow us on Mixcloud to hear original mixes from the team and special guests.
Texture Mix 001:
"Virtual ecosystems"
Inspired by a visit to the Virgin Islands – and the return flight to the city.
Tracklist: (1hr 6 min)

Tina Turner - "What's Love Got To Do With It - Extended Mix" (edit)
ESPRIT 空想 - "Withyou.Wav"
J Dilla - 2003 Y'skid interview in Eindhoven
Netherlands (edit)
Joan Biblioni - "Sa Fosca"
Lette Mbulu - "Nomalizmo"
Wally Badarou - "Endless Race"
Chaz Jankel - "Just A Thought"
Sade - "Lover's Rock (Krinjah Remix)"
Spacemen 3 - "Big City (Everybody I Know Can Be Found Here)"
Mim Suleiman - "Mingi"
Nuno Canavarro w/ Carlos Maria Trindade - "Blu Terra"
Tangerine Dream - "Love On A Real Train"
Suso Saiz - "Odisea"
The KLF - "Madrugada Eterna"
Texture Mix 002:
"Approximate universe"
Ghosts that haunt the past and the present, forgotten faces, and memories that surface when you least expect them.
Tracklist: (1hr 20min)

Roxy Music - "South Downs"
J Dilla - 2003 Y'skid interview in Eindhoven
Netherlands (edit)
Haraket - "Taint (King Krule & Jamie Isaac Remix)"
Greenwood Sharps - "Things Familiar"
Laid Back - "Cosyland"
No Lands - "Pretender"
Harold Faltermeyer - "The Discovery"
XTC - "Functions on the Low"
Basic Rhythm - "Maintain"
Four Tet - "Parallel Jalebi"
Skinny Puppy - "One Day"
CFCF - "Nightmusic / Tropical Realities"
Oneohtrix Point Never - "Chrome Country"
Arthur Russell - "Being It"
Section 25 - "The Process"
Movement - "Like Lust"
Roxy Music - "Always Unknowing"
Global Communication - "Epsilon Phase"
We're open to new projects and collaborations. Let's make something great together.
733 Westminster Rd #2
Brooklyn NY 11230
904-234-4094